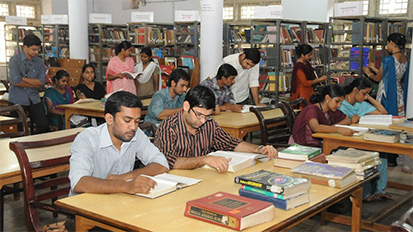 Chitravansham Group of College
provides a lot of facilities to its students among which one of the best facilities is the library. Our library is full of all the latest books comprising both academic and non-academic books. Self-studying is now increasing day by day due to which we provide this service with a variety of books so that students will study more and gather more information from a huge number of books. We also have introduced the concept of E-library where the students can get e-books to read. Also, with the digital library, they can get to know about the availability of books in the library, when they can issue it and how many copies are available for the book that they wish to read. Issuing the books from the library is a hassle-free process for all the students.
Our library is open for every student and every time.
Due to which you can go there and gather more knowledge at any time whenever you will get free. In our library, all the books are the latest, so that students will get to know about the latest technologies and skills in their respective fields. Every year, we include the latest books in each department so that the students can be equipped with updated knowledge on any topic that they want. Our librarian and the assistant takes care of the books and ensures that everyone will study with proper silence and proper dedication. Our library is fully equipped with different Journals, encyclopedia, practical books, course books and textbooks. The students can also find newspapers and magazines in different languages. With the availability of a computer system along with a printer and scanner, the students can also take out information from the internet and make their learning process smooth and simple.